Virgo Zodiac Hoops
Regular price
$44.00

Sale price
Pickup currently unavailable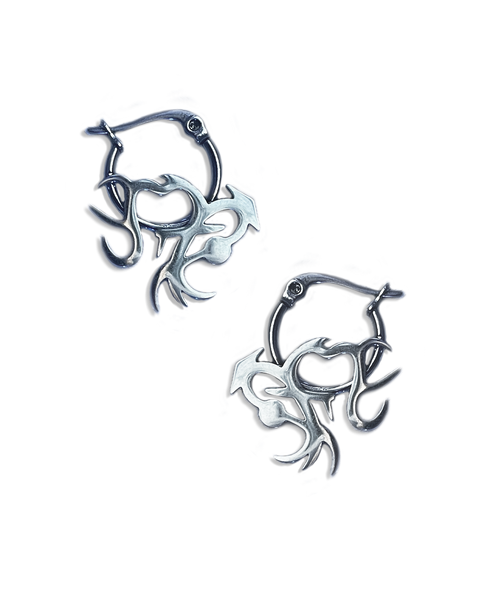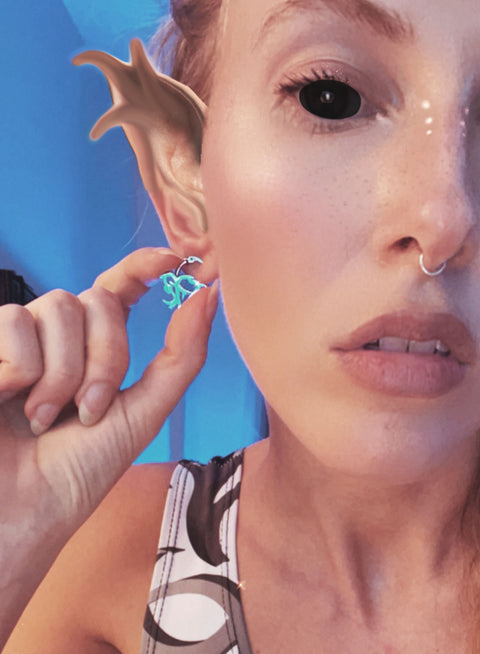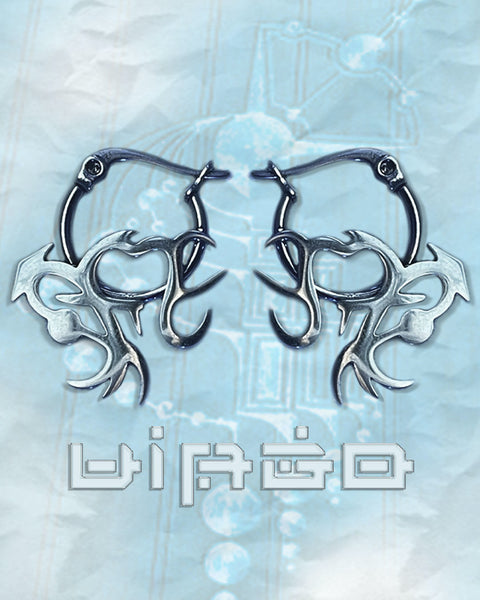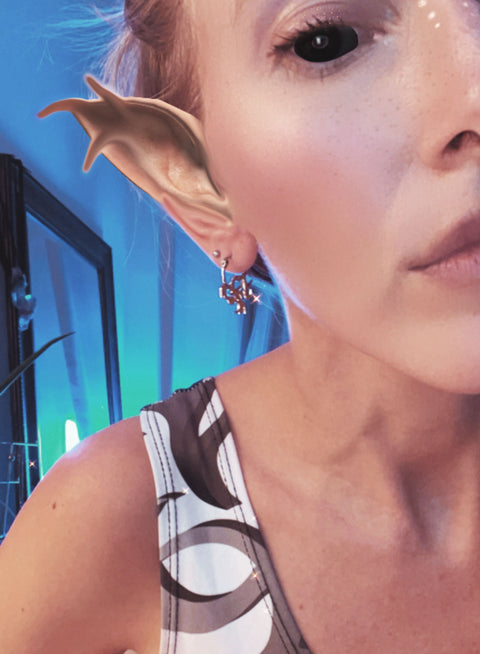 These stainless steel zodiac hoop earrings make an excellent gift for yourself or any other earthly Virgo in your life. Comfy, lightweight, and tarnish-resistant, these Virgo symbol earrings serve as a lightning rod for this mutable sign's strength in logic, practicality, and ethics. 
Vital Information
Product Details
Cyb3rW3nch jewelry is wearable art — while it's designed with durability in mind, please keep in mind that all jewelry is fragile and should be handled with care.

- Earrings are 21mm x 24mm

- Inner hoop diameter is 10mm for a snug and comfy fit you could sleep in

- Lightweight unisex design with easy hinge closure

- Sold as a pair

- Made from hypoallergenic 316L stainless steel

- Waterproof and tarnish-free for everyday wear
Shipping + Delivery
Because this item is made to order upon request, shipping and delivery times vary. Send an inquiry to receive an up to date timeline...
Disclaimer
Please note that you are responsible for making sure the delivery address is 100% accurate and able to receive packages — 
Cyb3rW3nch is not responsible for orders once they reach the post office and start tracking.