Thelema Cyber Sigil Necklace
Regular price
$600.00

Sale price
Pickup currently unavailable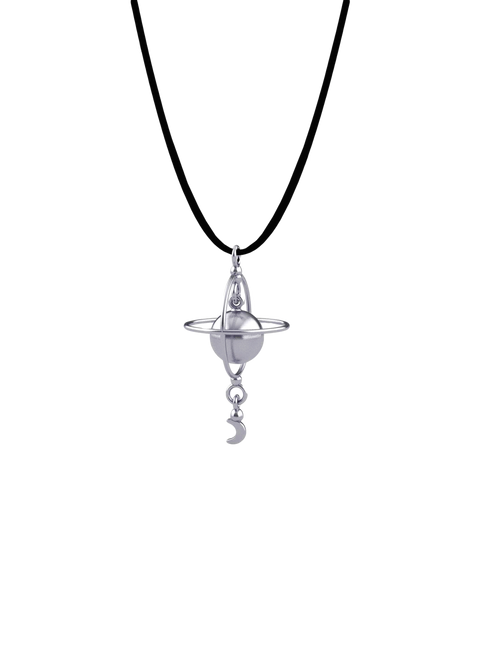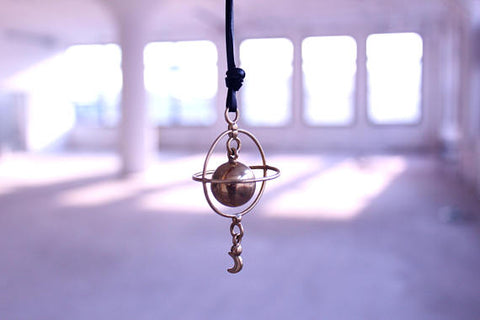 A dangly orb necklace inspired by the phases of the moon, intended to capture and reflect the planetary movement above. Bring out your inner Thelemite today... 
The Thelema Necklace is the physical embodiment of Cyb3rW3nch's sigil to ensure protection from the negative reverberations of digital jealousy and ill will when you post about personal achievements and milestones. For many, online networks and audiences grow each year, opening us up to onlookers and spectators each with their own modus operandus.
Wear the Thelema Necklace to do what thou wilt and share it with your networks unfettered by the intent of your audience.


Vital Information
Product Details
Cyb3rW3nch jewelry is wearable art — while it's designed with durability in mind, please keep in mind that all jewelry is fragile and should be handled with care.

- Pendant charm is 2.25" tall and 1.5" across

- Comes on a 26" black leather cord
Shipping + Delivery
Because this item is made to order upon request, shipping and delivery times vary — please allow 3-4 weeks for shipping and delivery. Send an inquiry to receive an up to date timeline...
Disclaimer
Please note that you are responsible for making sure the delivery address is 100% accurate and able to receive packages — 
Cyb3rW3nch is not responsible for orders once they reach the post office and start tracking.