Passage Body Chain
Regular price
$480.00

Sale price
Pickup currently unavailable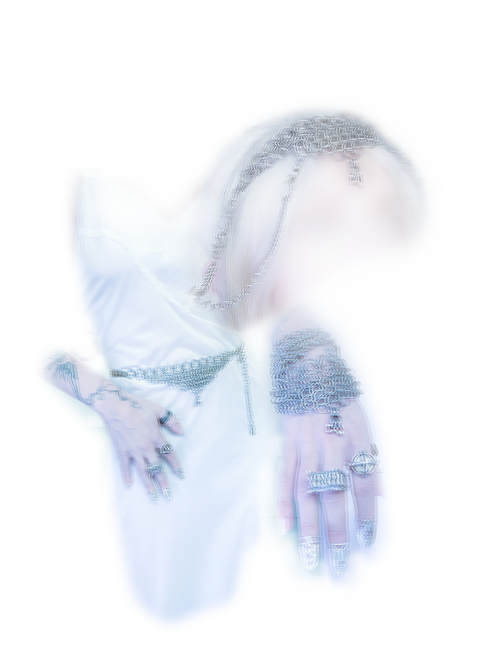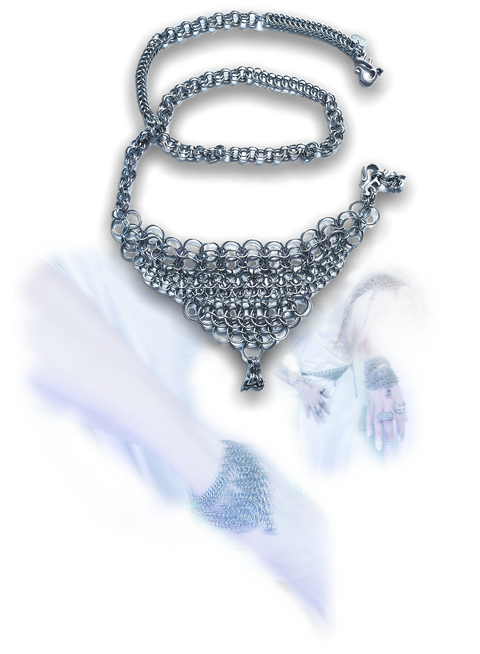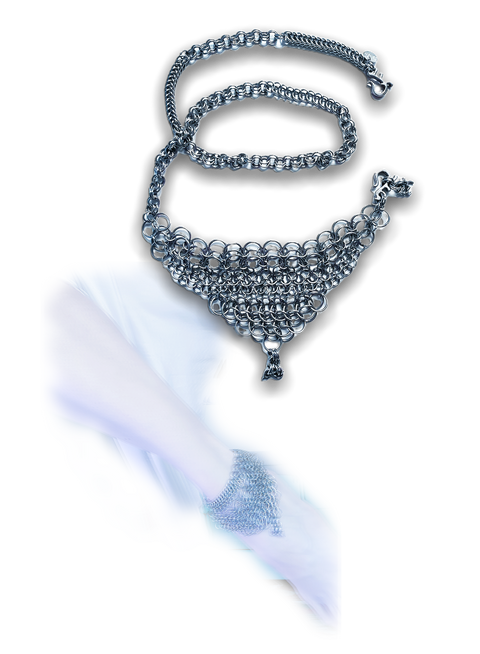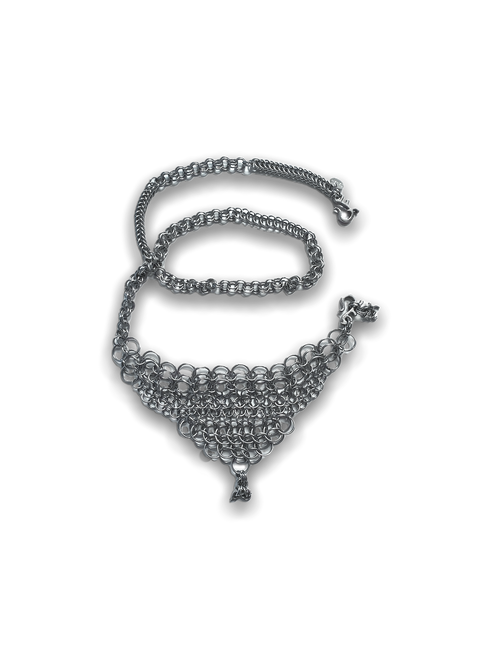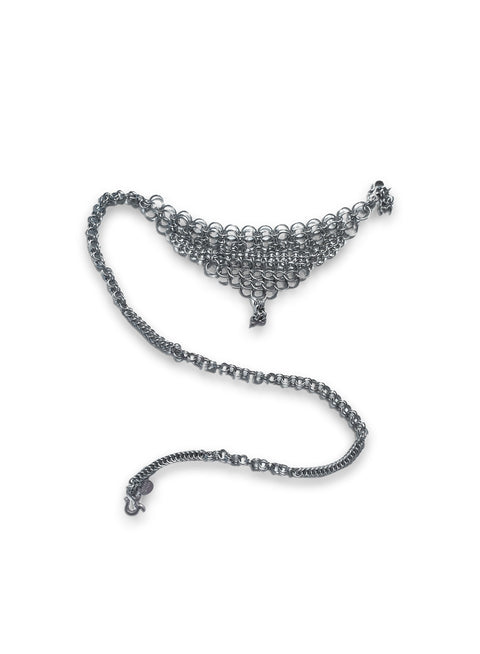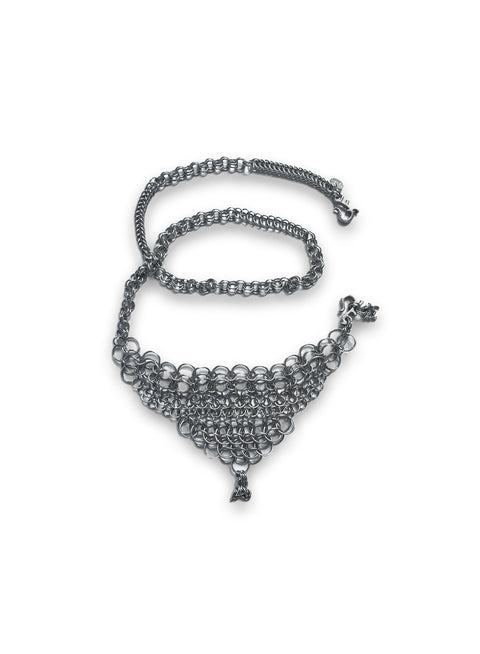 Every inch of this chainmail anklet is a one of a kind Cyb3rW3nch creation, from the chainmail fabric woven link by link by none other than a lone wench's hand — to the custom hook and charm hardware that went from pixel perfect 3D models, to delicate 3D printed wax forms full of individual imperfections, to their final form as white brass cast locally in New York City.
How To Wear It
Most armor is rigid and confined to a single form, but this highly adjustable chainmail adornment can be worn in an infinite number of ways, such as a — 
Anklet wrapped around the ankle

Bracelet coiled around the wrist

Bodice or belt around the waist

Headpiece or hair chain on the head
Vital Information
Product Details
Cyb3rW3nch chainmail is bona fide wearable art — while it's created with durability in mind, never forget that all chainmail is fragile and should be handled with care.

- Anklet is 8" long with a 23" inch extender chain

- Simple hook closure for an adjustable fit up to 31" circumference

- At its widest point, the anklet is 3" long including the dangly charm hardware

- Extender chain features a second hook so it can be worn loose or coiled around and fastened to itself for a layered look

- All chainmail is handmade from hypoallergenic and tarnish-resistant stainless steel rings

- Hook and charm hardware is made from white brass and treated with a hypoallergenic and tarnish-resistant coating

- Features a 925 silver Cyb3rW3nch maker's mark hang tag

- Comes with a limited edition storage pouch

- Can also be displayed as wall art or home decor
Shipping + Delivery
Because this item is made to order upon request, shipping and delivery times vary. Send an inquiry to receive an up to date timeline...
Disclaimer
Please note that you are responsible for making sure the delivery address is 100% accurate and able to receive packages — 
Cyb3rW3nch is not responsible for orders once they reach the post office and start tracking.