Death Tarot Charm Necklace
Regular price
$200.00

Sale price
Pickup currently unavailable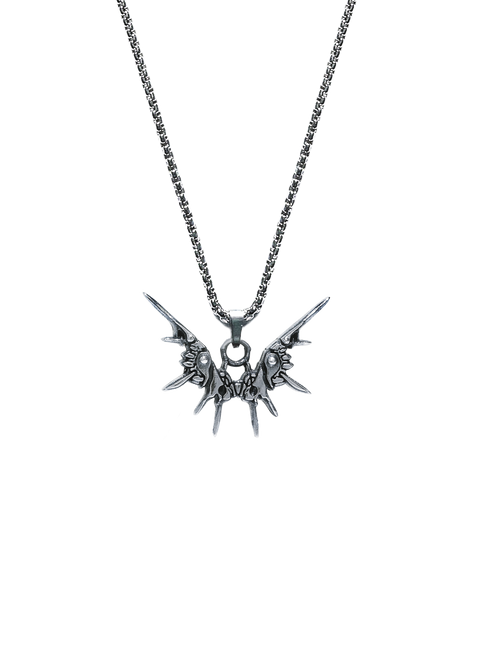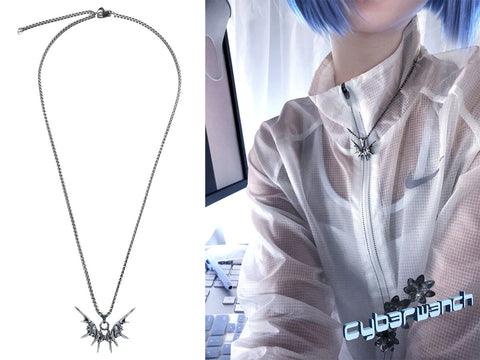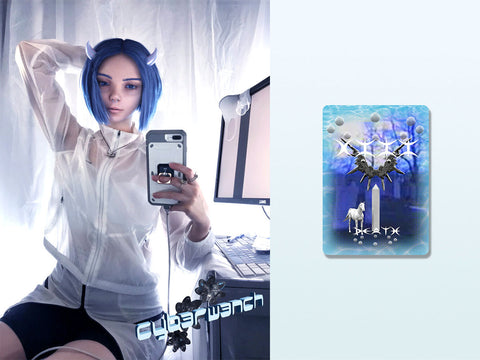 This pure silver necklace was created as a modern interpretation of the Death card from the Tarot's major arcana. Incorporating imagery from mecha angels and angels of death, this powerful charm necklace is not for the faint of heart.

Key 13 Of The Tarot
If you find yourself drawn to Death — you're going through the kind of transformation or change that precedes a rebirth. The change may or may not be in your consciousness — consider the birth of new ideas as new opportunities.
The meaning of Death in Key 13 is that of a manifestor. Death by nature is a protest against stagnation — it is by Death that true change comes to pass and old ideas give way. Just as with each generation, new ideas gain currency as youth moves into maturity — perhaps the same needs to happen within you.
Moving from a personal world view to a universal one is so radical that mystics often compare it to Death. But Death is not the end…….. ……. ……
Vital Information
Product Details
Cyb3rW3nch jewelry is wearable art — while it's designed with durability in mind, please keep in mind that all jewelry is fragile and should be handled with care.

- Charm measures about 1" wide and 1" tall

- Made from special 925 sterling silver with anti-tarnish alloys

- Comes with 18" hypoallergenic and tarnish-free stainless steel box chain, complete with a 2" extender

- Lobster clasp closure

- Charm comes off and can be put on your favorite chain

- Store in a sealed pouch to prevent tarnishing, if tarnishing occurs it can be easily buffed with a jewelry polishing cloth
Shipping + Delivery
Because this item is made to order upon request, shipping and delivery times vary — please allow 3-4 weeks for shipping and delivery. Send an inquiry to receive an up to date timeline...
Disclaimer
Please note that you are responsible for making sure the delivery address is 100% accurate and able to receive packages — 
Cyb3rW3nch is not responsible for orders once they reach the post office and start tracking.