The Rewritten Story Chain...
Regular price
$310.00

Sale price
Pickup currently unavailable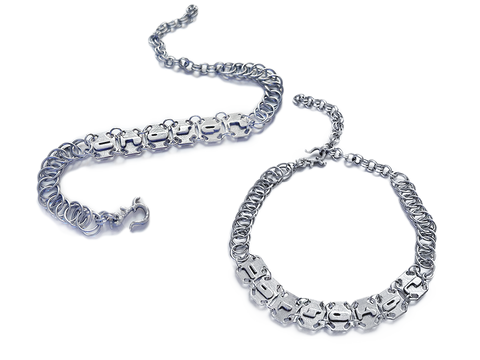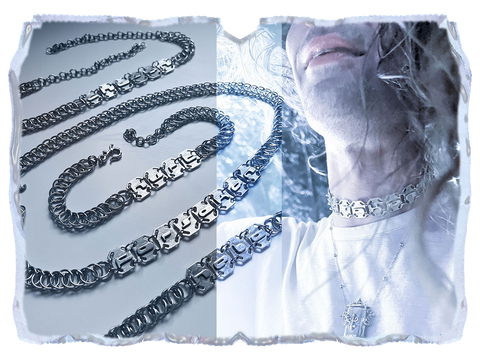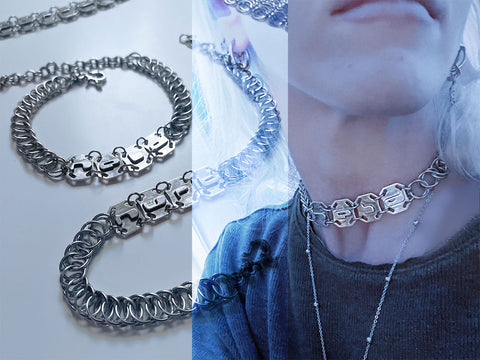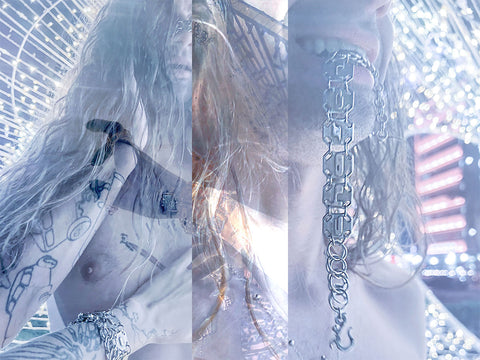 Inspired by the delicate strength of yesteryear's Victorian book chains, The Rewritten Story Chain is for believers that The Present is always changing The Past. May this be the year you rewrite your story from the vantage point of your Highest Path, and reinforce your evolution with upgraded hardware to remind you where you're going — or from whence you came… 
Every inch of this bespoke concept piece will be an original Cyb3rW3nch creation, made to order just for you — from the chainmail itself, woven link by link by none other than a lone wench's hand — to the custom letter charms and hook hardware 3D printed in Cyb3rW3nch's studio and cast locally in New York City.
Customization Possibilities 
Choose any word containing at least 3 letters

The typeface can be customized upon request

The chain can be made any length you desire

Wearable as a necklace, bracelet, belt, or pocket chain

Additional hooks can be added upon request for infinite adornment possibilities 
Should you choose to continue down this path, be sure to include your choice of custom word when adding to cart.
Vital Information
Product Details
Cyb3rW3nch jewelry and chainmail is bona fide wearable art — while it's created with durability in mind, never forget that all jewelry is fragile and should be handled with care.

- Each letter charm measures about .5" wide and .75" tall

- The length of the chain can be customized to any length you desire

- Simple hook closure for an adjustable fit no matter which length you choose

- Additional hook hardware can be added for versatility

- Custom letter charms and hook hardware are made from 925 sterling silver

- All chainmail is handmade from hypoallergenic and tarnish-resistant stainless steel rings

- Comes with a limited edition storage pouch

- Ships for free within the U.S.

Shipping + Delivery
Because this item is made to order upon request, shipping and delivery times vary. Send an inquiry to receive an up to date timeline...
Disclaimer
Please note that you are responsible for making sure the delivery address is 100% accurate and able to receive packages — 
Cyb3rW3nch is not responsible for orders once they reach the post office and start tracking.