Galaxy Brain Rosary
Regular price
$77.00

Sale price
Pickup currently unavailable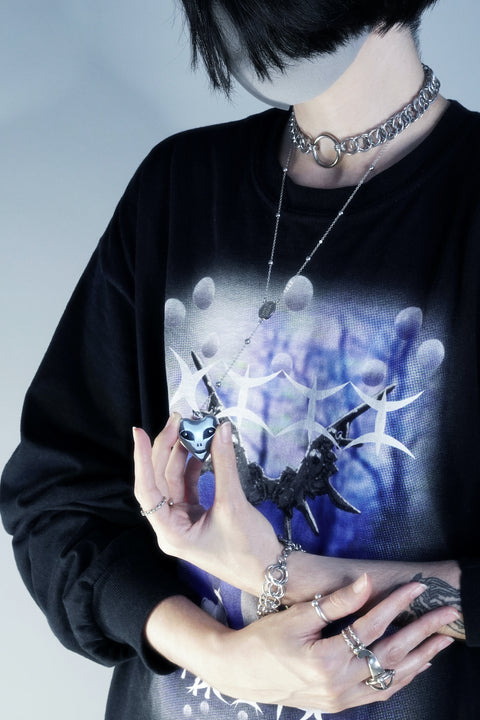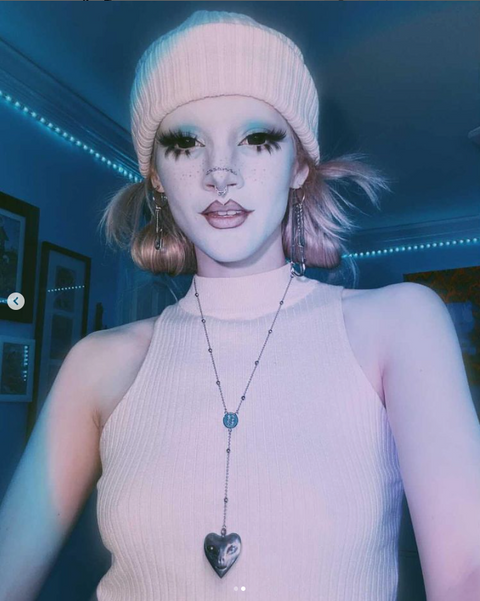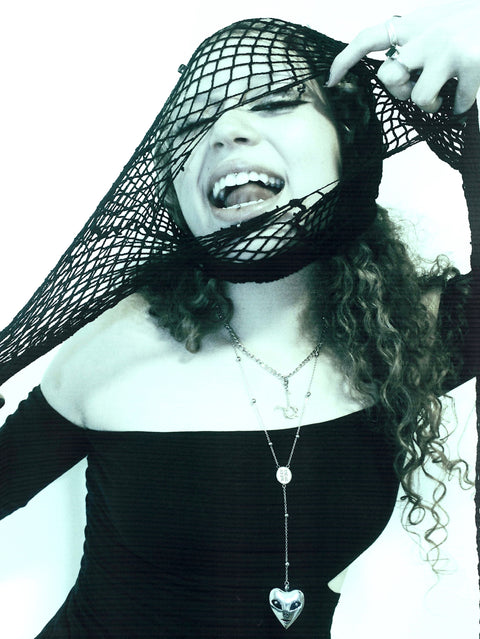 Regarding recent UFO sightings — we at Cyb3rW3nch have made contact. The Galaxy Brain Cruel Intentions Rosary comes in peace, and it has secrets of the universe to share with us.
The first secret is the hidden spoon within the rosary pendant — interpreting the remaining secrets is up to the beholder. I do not make the rules. You do —
Do not be afraid. You are in good hands...
Quantities are limited so don't delay — plus while supplies last, all orders will ship with a limited edition cyber prayer card for u to cherish forevermore...
Vital Information
Product Details
Cyb3rW3nch jewelry is wearable art — while it's designed with durability in mind, please keep in mind that all jewelry is fragile and should be handled with care.

- The alien charm contains a hidden stash compartment and tiny spoon a la Cruel Intentions rosary

- Rosary length measures 20" with a 3" drop, please refer to product images to get a sense of size and fit

- Features a high quality yet delicate stainless steel chain dotted with 3mm beads

- Rosary centerpiece is engraved with a Cyb3rW3nch maker's mark for authenticity

- Made entirely from hypoallergenic 316L stainless steel

- Waterproof and tarnish-free for everyday wear
Shipping + Delivery
Because this item is made to order upon request, shipping and delivery times vary. Send an inquiry to receive an up to date timeline...
Disclaimer
Please note that you are responsible for making sure the delivery address is 100% accurate and able to receive packages — 
Cyb3rW3nch is not responsible for orders once they reach the post office and start tracking.