The Sacred Pause Ring
Regular price
$290.00

Sale price
Pickup currently unavailable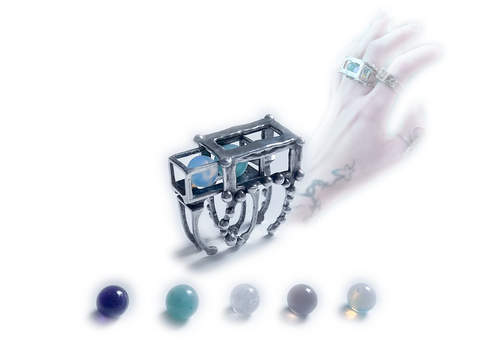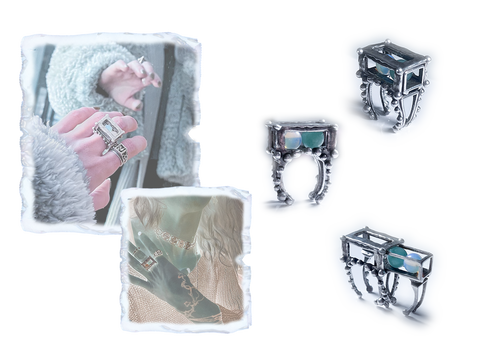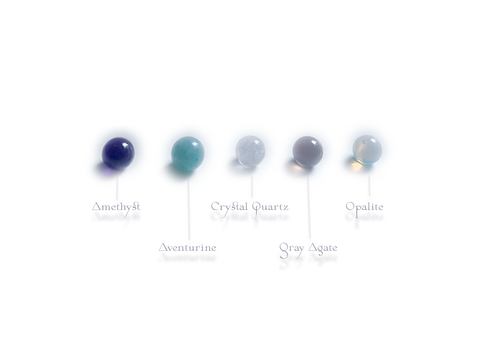 As the story of our lives unfolds, we often find ourselves in situations we cannot control — and it is in those moments that we grasp, deny, force, or get evermore attached to our expectations of a certain outcome. What would it be like if we were to consciously take our hands off the controls, pause our mental calculations, and notice our inner experience? 
Inspired by ancient Chinese baoding balls for mind-body connection, the healing properties of crystals, and Tara Brach's writings on the practice of radical acceptance, The Sacred Pause Ring is your tangible reminder to return to the present moment — to stop running away from the breadth of the lived experience — and to remember what your soul already knows.
This personalized meditation ring will be made to order just for you — sculpted in the digital realm and then 3D printed in wax in Cyb3rW3nch's studio before reaching its final form in 925 sterling silver or 14k gold, cast locally in New York City — and then energetically charged with your choice of crystal orbs.
Customization Possibilities 
Select two crystal orbs to suit your unique needs and keep on hand in the sliding drawer compartment of the ring —
Amethyst 
Energy: Receptive | Element: Water | Powers: Dreams, psychism, protection, courage
Aventurine
Energy: Projective | Element: Air | Powers: Mental acuity, eyesight, money, luck
Crystal Quartz
Energy: Projective, receptive | Elements: Fire, water | Powers: Protection, personal power, healing, consciousness
Gray Agate
Energy: Receptive | Element: Earth | Powers: Longevity, strength, love, energy
Opalite
Energy: Projective, receptive | Element: All elements | Powers: Ancestral wisdom, beauty, astral projection, potentiality  
Vital Information
Product Details
Cyb3rW3nch chainmail and jewelry is bona fide wearable art — while it's created with durability in mind, never forget that all jewelry is fragile and should be handled with care.

- The ring measures about 1" wide and 1.5" tall

- The inner compartment of the ring measures 19mm long and 9mm wide

- The included crystal orbs measure 8mm at their diameter, slight variation is possible with natural crystal specimens

- Crystal orbs can be removed and used for meditation, or replaced with any object of similar dimensions

- Available in 925 sterling silver or 14k gold

- Antique finish to enhance the contrast on details

- The ring is adjustable to fit most between US ring sizes 6-9, but can be created in other sizes upon request

- Comes with a limited edition storage pouch

- Ships for free within the U.S.


Shipping + Delivery
Because this item is made to order upon request, shipping and delivery times vary — please allow 3-4 weeks for shipping and delivery. Send an inquiry to receive an up to date timeline...
Disclaimer
Please note that you are responsible for making sure the delivery address is 100% accurate and able to receive packages — 
Cyb3rW3nch is not responsible for orders once they reach the post office and start tracking.