Urania's Light
Regular price
$175.00

Sale price
ABOUT UNCACHED MEMORIES
Uncached Memories is a collection of adornments for sacred spaces and sacred beings who remember places they have never been...
While these adornments have been designed with durability in mind, please remember that all jewelry and art are fragile and should always be handled with care.
Should you have any questions or concerns about caring for these pieces, Cyb3rW3nch is happy to help.
SHIPPING + DELIVERY
This item is ready to ship and orders will be fulfilled within 3-4 days of purchase. Exact delivery times vary on your choice of shipping method.
DISCLAIMER
Please note that you are responsible for making sure the delivery address is 100% accurate and able to receive packages — 
Cyb3rW3nch is not responsible for orders once they reach the post office and start tracking. 
Share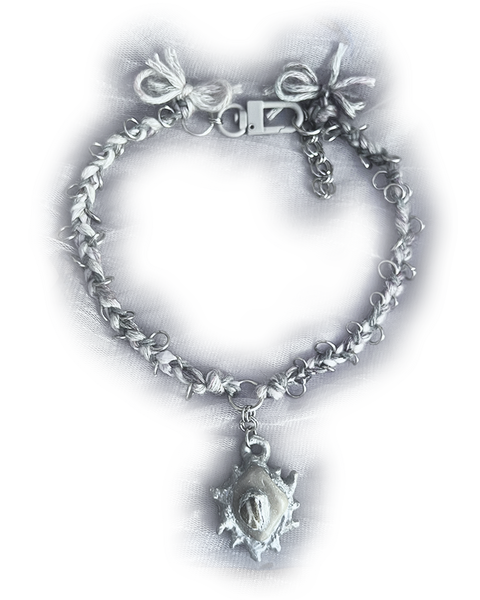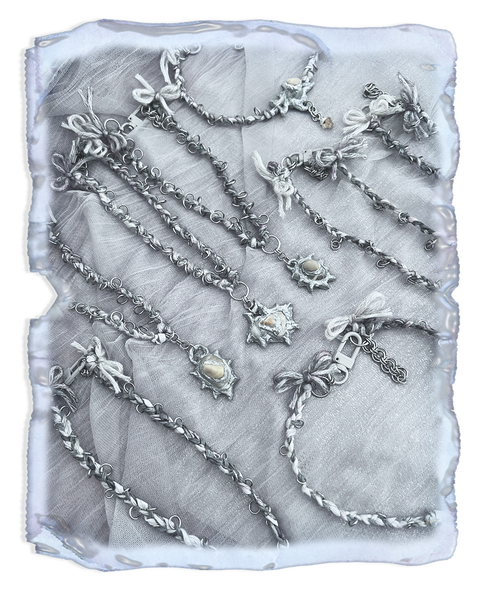 ∞ Urania's Light is a choker made with sea stones hand-chosen from the Aegean Sea, genuine sterling silver metal leaf, metal clay, yarn, stainless steel hardware
∞ #5 of 10 sacred adornments in the Uncached Memories collection
∞ Adjustable between 12" and 16"
More from Uncached Memories...