The Rebirth of Lilith Ring
Regular price
$225.00

Sale price
Pickup currently unavailable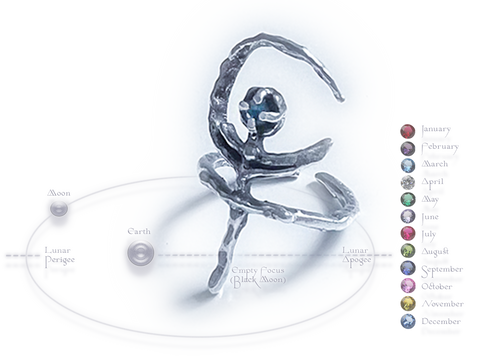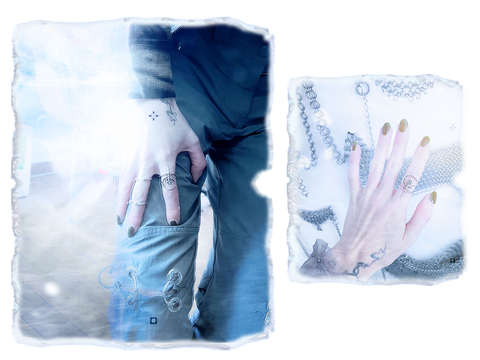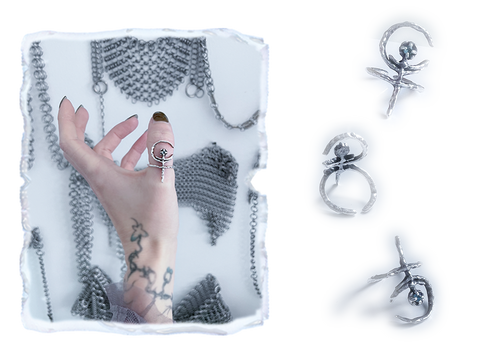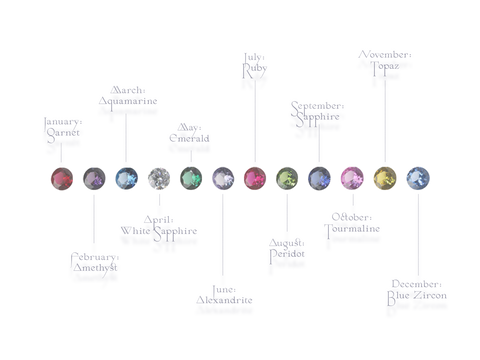 Often misunderstood in her dark complexity, Black Moon Lilith is the karmic astrological placement that reveals the unconscious conflicts and repressed desires inside of us that yearn to be expressed — and that have the power to define our lives until we learn to integrate them. 
It is only by moving fearlessly into the dark that we can bring our shadows to light, and access the true depth of our autonomy, desire, and freedom. 
Do not be afraid of your own darkness. You are in good hands…
This powerful ring will be made to order just for you — sculpted in the digital realm and then 3D printed in wax in Cyb3rW3nch's studio before reaching its final form in 925 sterling silver or 14k gold, cast locally in New York City — and then energetically charged and personalized with your unique birthstone.
Customization Possibilities 
It begins with an ethical simulated birthstone to illuminate the path towards setting your darkness free —
Vital Information
Product Details
Cyb3rW3nch jewelry and chainmail is bona fide wearable art — while it's created with durability in mind, never forget that all jewelry is fragile and should be handled with care.

- The ring measures about .75" wide and 1.25" tall

- Adjustable sizing to fit most between US ring sizes 7-12

- Can be created in other sizes upon request

- Available in 925 sterling silver or 14k gold

- Features your choice of a 3mm birthstone gem

- All birthstone gems are ethically sourced and lab-grown

- Antique finish to enhance the contrast on details

- Comes with a limited edition storage pouch

- Ships for free within the U.S.


Shipping + Delivery
Because this item is made to order upon request, shipping and delivery times vary — please allow 3-4 weeks for shipping and delivery. Send an inquiry to receive an up to date timeline...
Disclaimer
Please note that you are responsible for making sure the delivery address is 100% accurate and able to receive packages — 
Cyb3rW3nch is not responsible for orders once they reach the post office and start tracking.